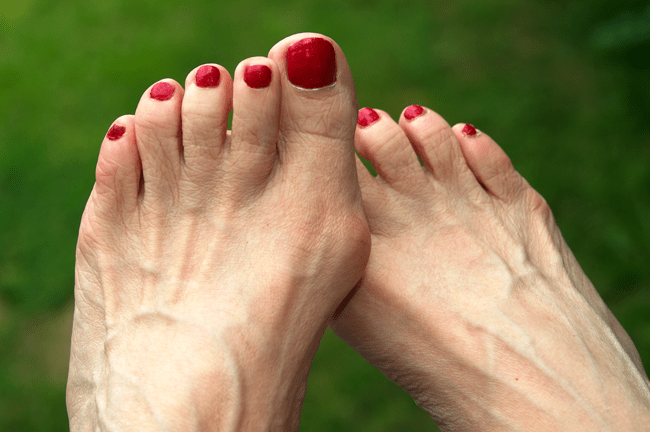 Do you have a large bump jutting out at the base of your big toe?
Doctors call that bump hallux valgus, but you might know it as a bunion. Bunions form at a joint. That's where the toe bends normally when you walk. But when you have a bunion, all of your body weight rests on it each time you take a step. It can hurt when you walk. And, because your shoe likely rubs against it, a bunion can also cause calluses to form.
Try these tips to relieve the pain and pressure on the toe joint:
Maintain a normal weight.
Protect the bunion with a gel-filled pad, which you can buy them here Bunion Relief Sleeve with Gel Pad Cushion Bunion Protector
Take non-steroidal anti-inflammatory drugs such as ibuprofen.
Use ice packs which you can buy them here: MEDca Reusable Ice Pack
Buy well-fitting footwear that are wide in the toe area.