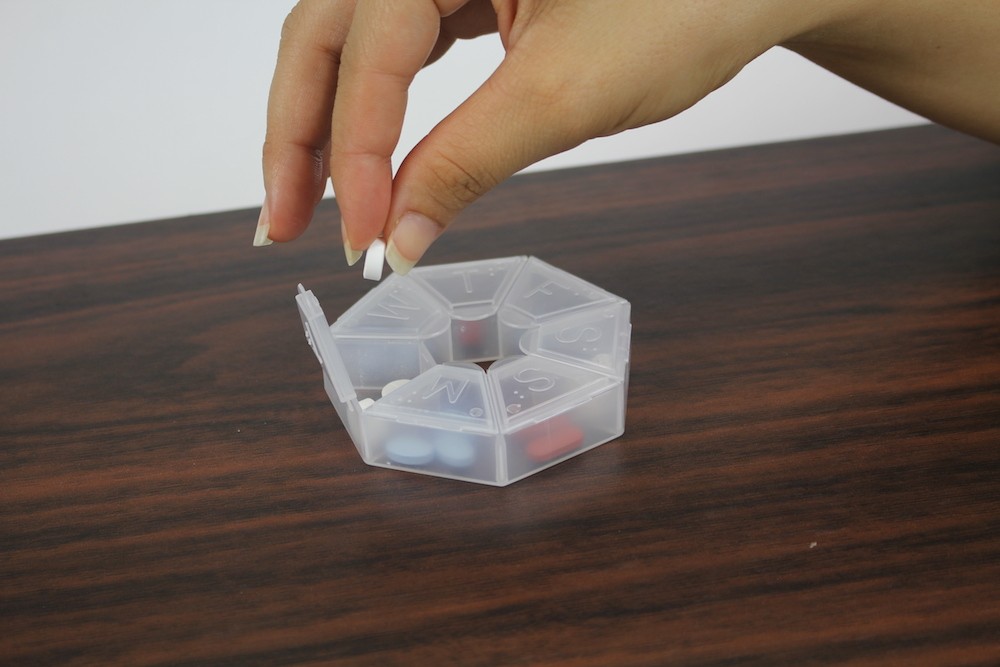 Tips for those who have trouble swallowing pills
Before swallowing your pills lubricate your mouth and throat by taking a few sips of water.
Move your head forward with your chin down when trying to swallow a pill.
Swallow your pills  with cold water or juice.
Take one pill at a time.
Use a water bottle.
If none of these tips where able to help you to swallow your pills, you can blend them into a smoothie. If some of your pills are capsules,  be sure you open them and dump in the contents only. You can also crush tablets and mix the contents into food like unsweetened apple sauce or yogurt.
If you liked the pill organizer in the picture  you can get it here: /product/medca-weekly-pill-organizer/