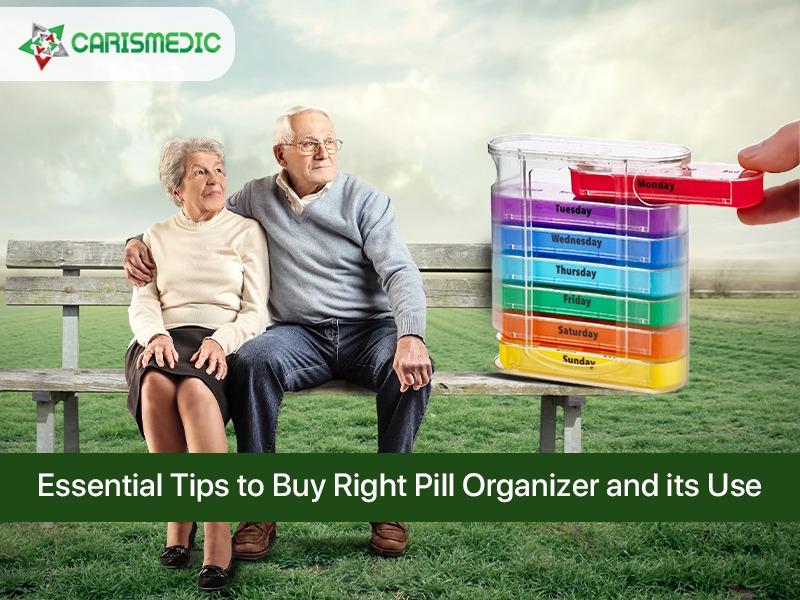 Essential Tips to Buy Right Pill Organizer and its Use
Finding the right pill organizer can make taking medication easier and more manageable. Whether you're taking multiple medications, vitamins, supplements, or over-the-counter drugs, having a pill organizer will help you keep track of your daily doses. Here are some tips to help you find the right pill organizer for your needs.
Consider Your Needs: Before you begin shopping for a pill organizer, think about the number of medications you need to store and the frequency of your doses. A simple pill box with several compartments may work well if you're taking a few medications a day, while a larger organizer may be necessary if you're taking a dozen or more pills.
Look for Quality: Make sure that the pill organizer you choose is made of a durable material that will last. Look for pill organizers with features such as airtight lids to keep your medication secure and protected from moisture.
Choose a Size that Fits Your Need: Pill organizers come in a variety of sizes and shapes to fit your needs. Consider how large the organizer needs to be to accommodate your medications and how easy it will be to carry with you.
How to Fill Your Weekly Pill Box
Weekly Pill boxes are a great way to keep track of your weekly medication, but if you're not filling it up the right way, you could be putting your health at risk. Here's the best way to fill your weekly pill box to make sure you're taking your medication safely and correctly.
Start by sorting your medications into the days of the week. This will help you keep track of which days you need to take each medication. Once you've sorted them, you can start filling up the pill box. Fill each day's box with the medications you need to take that day.
Make sure you're taking the right dosage and that you're taking the medication at the right time. If you're taking multiple medications, consider putting them in separate compartments to make sure you don't forget any. Once you've filled all the days, you can use the remaining compartments to store any vitamins or supplements you take. This will help you keep track of them and make sure you're taking them at the right time.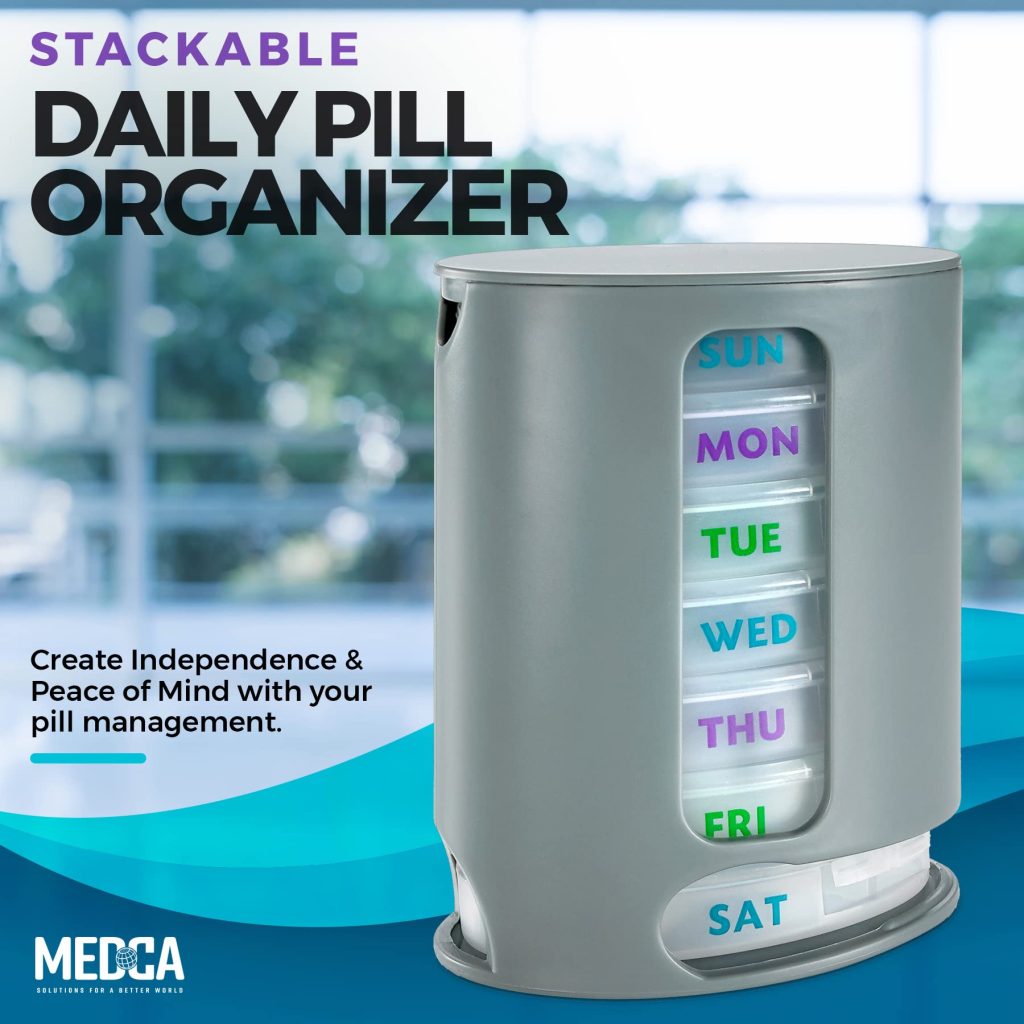 Use of Pill Organizers
Pill organizers are one of the most important tools for managing medication and keeping track of your medication intake. They are especially helpful for people who may take multiple medications throughout the day, or for those who may forget to take their medications. Weekly Pill Organizers are available in a variety of shapes, sizes and materials to suit your needs.
Pill organizers are designed to help you keep track of which medications you've taken, when you took them and how much you took. Most pill organizers come with compartments that are labeled with the days of the week and times of the day you should take your medications. This makes it easier to manage your medications and reduces the risk of missing doses or taking too much.
Pill organizers also help to keep your medications organized and easy to find. Instead of rummaging through your medicine cabinet or drawer, you can find all of your medications in one place. They also help to remind you when it's time for you to take your medications.
Pill organizers can also be used to store vitamins and other supplements. If you take multiple supplements throughout the day, using a pill organizer can help you keep track of your intake.
Conclusion:
Weekly Pill Organizers are an incredibly helpful tool for anyone who needs to manage their medications. Not only do they help to keep track of which pills need to be taken on what days, they also help to ensure that the right dosage is taken at the right time. These organizers can be found in most pharmacies and drug stores, and they are often available in a variety of sizes and styles. With the help of these organizers, anyone can easily organize their medications and take the right pills at the right time.