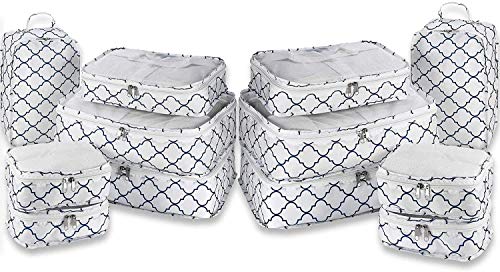 What are the best luggage organizers?
A luggage organizer is a small bag or a pouch that you can use to organize your luggage or backpack when traveling. Therefore, they are also known as bags in bags. With the help of luggage organizers, you can easily separate items and organize your clothes to make your life and traveling easier. In this article, we will be discussing some of the best luggage organizers.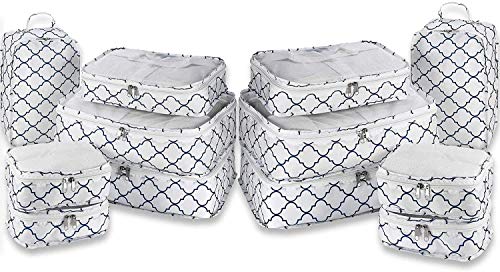 The various types of luggage organizers
A packing cube helps you separate your belongings and organize them. A packing cube is useful when storing small items like socks, vests, and undergarments. You can use unique rolling methods to compress the luggage inside the packing cube and maximize the luggage space. To use packing cubes for compression, you need to buy smaller or slimmer sizes. On the other hand, to use packing cubes for organizers, you can opt for the medium and large sizes.
These packing folders are ideal for storing blouses or dress shirts. These packing organizers help you organize your clothing, and they can also minimize wrinkles. They are one of the best choices if you are out on a business trip.
The packing folders are useful for people who appreciate wrinkle-resistant benefits and use button-up tops and suits. They are mostly used to store thin fabrics, making them a better choice in warm weather.
There are two different types of compression sacks. One is the stuff sack that can tightly compress bulky clothing, and another is the compression packing cubes. The stuffy sacks are usually available in cylindrical sleeping bag types that use straps to minimize space. They are most popular among adventure lovers, campers, and hikers.
On the other hand, compression sacks are popular among travelers who need to pack heavy activity-based clothing. These travel organizers are not meant to be used on clothing that you want wrinkle-free. Jackets, underwear, socks, or sleeping bags are ideal for storage inside compression sacks.
Compression packing cubes
Compression packing cubes mostly have a rectangular shape, and instead of drawstring or straps to compress the clothing, there is a zipper. These organizers are popular among leisure travelers and adventure seekers.
Compression packing cubes are primarily used to store bulkier and large items, including trousers, jeans, and heavy sweaters. You have to place the clothing in the main compartment and then use the double zipper to compress it. It minimizes the bulk. A compression packing tube is ideal if you want to downsize the luggage in your suitcase.
Portable closet collapsible organizer
This travel organizer has four drawers and hanging hooks. It is popular among backpackers, road trippers, cruises, and tour groups. You can unpack your luggage and store them in this portable closet collapsible organizer. The hooks and drawers are useful for hotel hoppers and travelers on whirlwind trips. It is also popular among people who travel in RVs or boats.
Conclusion
These are some of the best luggage organizers available in the market. You can easily buy them from a garment store or order them online. Each luggage organizer has a different purpose, and you should know your requirement before buying a travel organizer.